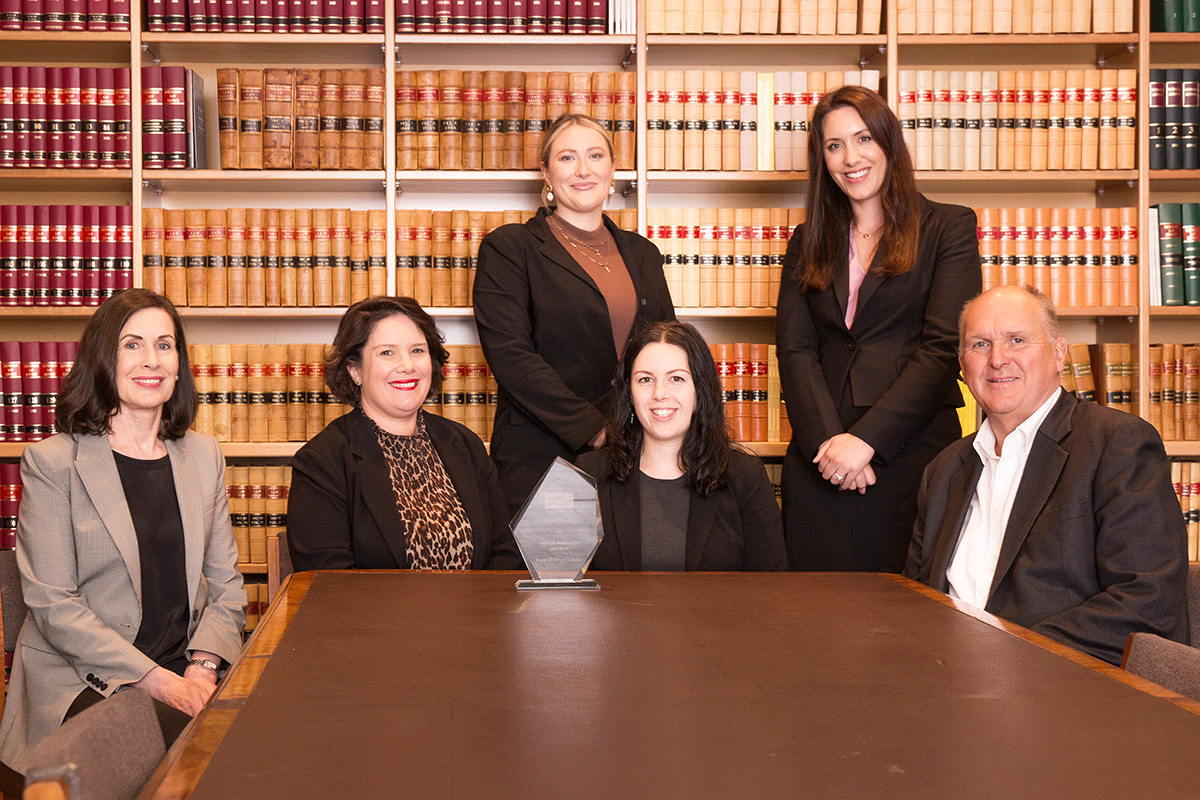 At the Opening of the Legal Year Dinner hosted by the Law Society of Tasmania on 29 January 2021, Butler McIntyre & Butler – Family Law & Relationship team, were announced as the recipients of the inaugural Legal Aid Award, recognising the contribution they make to delivering legal services to the Tasmanian community. The award recognises the important role private practitioners play in delivering services to vulnerable and marginalised Tasmanians. It was a privilege for our Family Law & Relationship team to be recognised for their significant contribution to the delivery of legal aid services to the Tasmanian community.
The nomination recognised the commitment of Butler McIntyre & Butler's Family Law practitioners, John Lewinski, Anna Grant, Maree Nettlefold, Meaghan Jones, Katryna Induni and Zoey Dwyer and our administration team, Melissa, Janine, Marie and Karlie, to liaising with clients, taking on complex legal aid matters, often at short notice, and undertaking those matters in a client focused and trauma informed manner. The nomination also recognised the work undertaken by Anna Grant and Maree Nettlefold as Child Representatives in the Children, Young Persons and Their Families jurisdiction and as Independent Children's Lawyer in Family Court and Federal Circuit Court matters.
Butler McIntyre & Butler is proud of this recognition and remains committed to supporting and advocating for vulnerable and marginalised Tasmanians who need to access Family Law advice and the Family Law system.